Company Formation in Dubai: A Golden Opportunity for Pakistani Entrepreneurs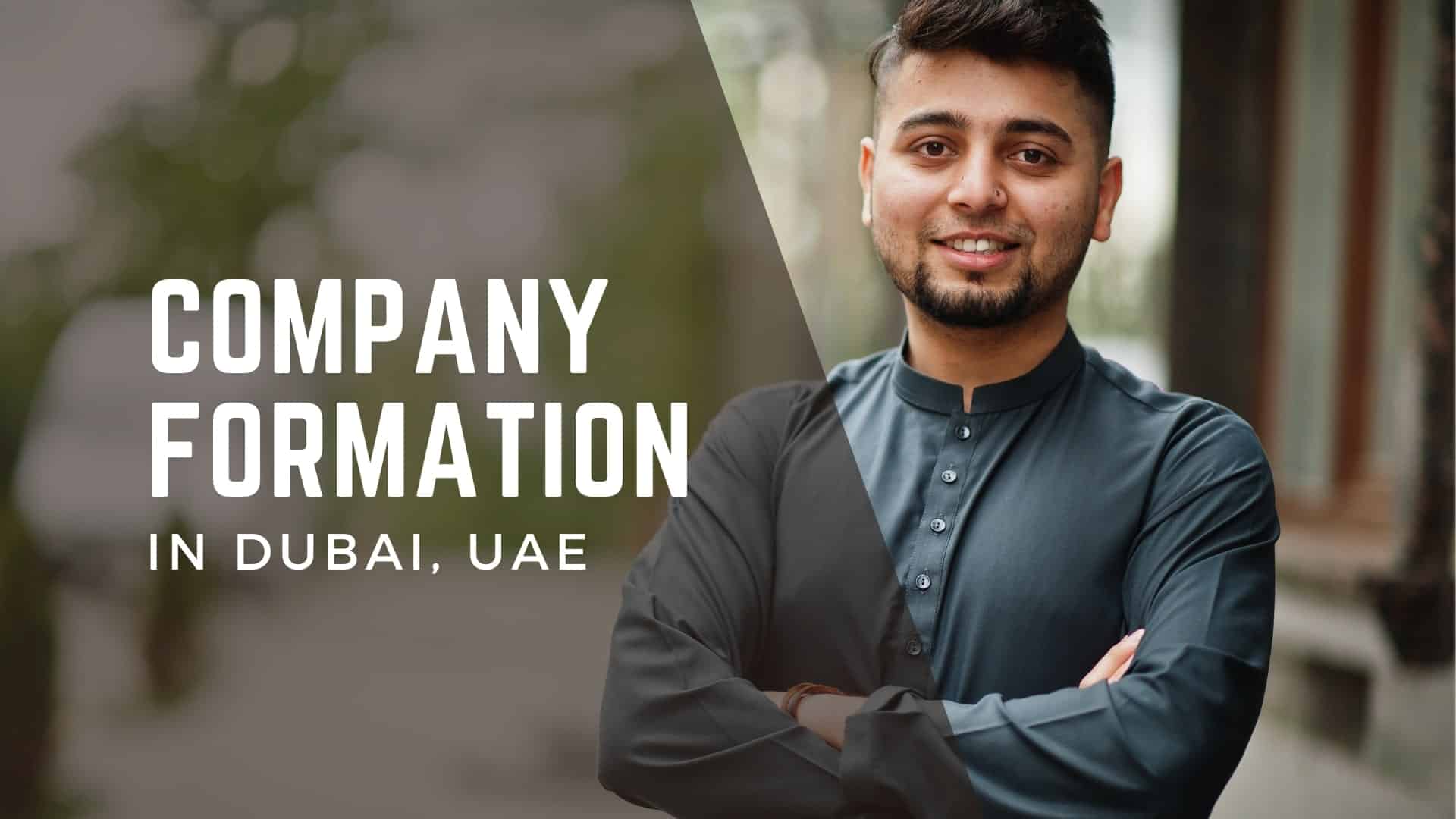 Dubai, the vibrant and flourishing emirate in the United Arab Emirates, has been a top destination for business investors and entrepreneurs worldwide. Thanks to its strategic location, world-class infrastructure, and investor-friendly environment, Dubai has opened its doors to numerous business opportunities. Pakistani entrepreneurs are no exception, and with recent UAE investments in Pakistan, the time is ripe for company formation in Dubai.
The United Arab Emirates has recently announced a $1 billion investment in Pakistani companies across various sectors, as reported by The National News. This move signifies a strong commitment to fostering a mutually beneficial relationship between the two countries. The investment will contribute to economic growth and development in Pakistan, while also paving the way for Pakistani entrepreneurs to explore the thriving business landscape in Dubai.
Benefits of Company Formation in Dubai for Pakistani Entrepreneurs
Strategic Location: Dubai's strategic location serves as a gateway between Europe, Asia, and Africa. It offers Pakistani entrepreneurs easy access to a vast consumer base, enhancing trade and business opportunities. The city's excellent connectivity through air, sea, and land routes allows Pakistani businesses to efficiently transport goods and services, making it a prime hub for global commerce.
Investor-Friendly Environment: Dubai has created an investor-friendly environment by implementing flexible policies and offering numerous incentives, such as 100% foreign ownership, zero corporate taxes, and minimal import duties. These factors contribute to a favorable business climate that encourages Pakistani entrepreneurs to set up and expand their companies in Dubai. Moreover, the transparent legal framework and efficient government services help streamline business processes, saving time and resources.
Diverse Economy: Dubai's diverse economy offers Pakistani entrepreneurs various sectors to explore such as tourism, real estate, technology, finance, and renewable energy. This diversity provides ample opportunities for company formation and expansion. The city's continuous investment in innovative projects, such as the Dubai Smart City initiative and the Expo 2020, ensures a constant flow of new business prospects, making it an ideal place for Pakistani entrepreneurs to venture into new markets.
Access to Skilled Workforce: Dubai is home to a multicultural and skilled workforce, which is essential for businesses to succeed in today's competitive global market. Pakistani entrepreneurs can tap into this pool of talent to build a robust team for their businesses. The city's commitment to education and training, as well as its focus on attracting international professionals, ensures a steady supply of skilled labor.
Networking Opportunities: Dubai hosts numerous international events, conferences, and exhibitions throughout the year, which provide excellent networking opportunities for Pakistani entrepreneurs. These events facilitate the exchange of ideas, knowledge, and business contacts, allowing Pakistani business owners to forge partnerships and collaborations with other industry players.
Ease of Doing Business: Dubai consistently ranks high in global ease of doing business indices, making it an ideal location for Pakistani entrepreneurs. The city's streamlined processes, online portals, and one-stop-shop services allow business owners to set up and operate their companies with minimal hassle.
By exploring these benefits, Pakistani entrepreneurs can capitalize on the lucrative opportunities that Dubai offers. The combination of strategic location, investor-friendly environment, world-class infrastructure, and access to a skilled workforce creates an attractive proposition for Pakistani businesses looking to expand their horizons and thrive in a competitive global market.
Steps to Company Formation in Dubai for Pakistani Entrepreneurs
Step 1: Choose a Reliable Company Formation Consultancy Company
Step 2: Choosing the Business Activities
Step 3: Selecting the Right Jurisdiction that Suits the Business Activities Best
Step 4: Choosing the Right Shareholding Structures
Step 5: Finding a Local Service Agent (if applicable)
Step 6: Registering the Trade Name with DED
Step 7: Obtaining the Approval of Business Activities in Dubai
Step 8: Obtaining External Approvals for Businesses (if applicable)
Step 9: Renting a Business Premise (if applicable)
Step 10: Obtaining the Initial Approval from DED
Step 11: Drafting the MoA/LSA for the Business
How Can Choose UAE Help
At Choose UAE, we understand the unique challenges and opportunities that Pakistani entrepreneurs face while setting up a company in Dubai. Our team of expert consultants is dedicated to assisting you every step of the way, ensuring a seamless and hassle-free experience. We provide personalized guidance and support in selecting the right business activities, jurisdiction, and shareholding structures tailored to your specific needs. Contact us for a hassle-free company formation in Dubai pakistan nationals.
Start Your Business Journey with Us
Can't find the answer you're looking for? Don't worry we're here to help!
Don't want to waste more time? Here are some quick accesses for you.