E Commerce License Activities, Requirements and Importance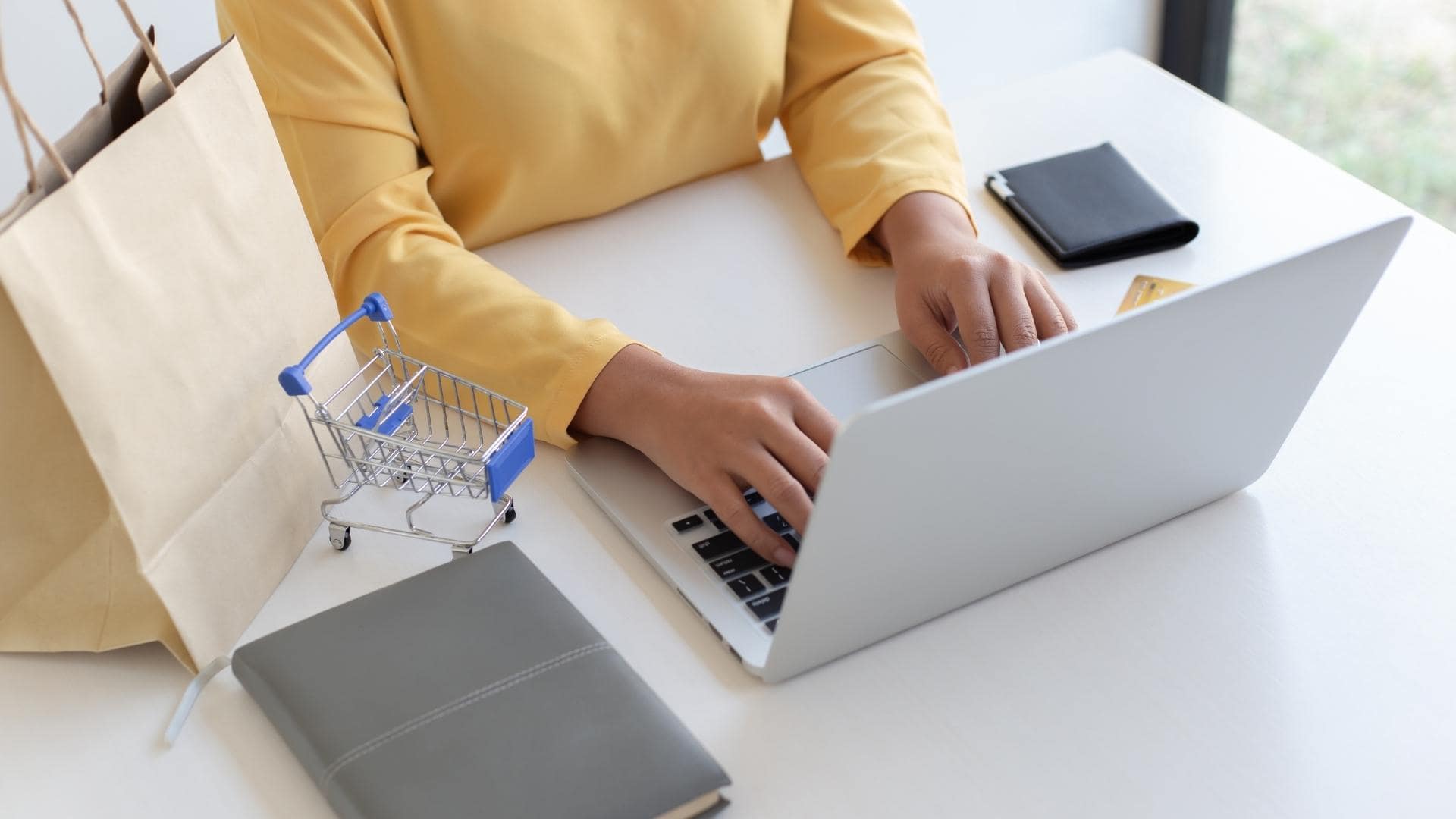 In the rapidly expanding landscape of the UAE's e-commerce market, the potential for growth is staggering. Predictions estimate the e-commerce sector's worth to hit $27.1 billion in the UAE by 2022. Given such promising figures and the UAE's proactive business approaches, both emerging entrepreneurs and seasoned enterprises stand before a vast realm of possibilities. Central to tapping into these opportunities are the e-commerce license activities. By securing an e-commerce license in a UAE free zone, businesses gain the flexibility to operate in a myriad of sectors. This license not only provides operational latitude but also grants access to a wide array of e commerce license activities, allowing businesses to cater to both mainstream demands and niche markets.
E Commerce License Activities
To harness the full potential of online selling, it's vital to concentrate on products that are both trending and have a solid profit margin. Here's a deeper dive into products that are making waves online:
Tech & Gadgets:
The demand for wearable tech like smartwatches and state-of-the-art headphones continues to rise, fueled by advancements in technology and a tech-savvy consumer base.
Health & Wellness Products:
As global awareness about health and sustainability grows, organic supplements, natural skincare, and wellness items are drawing significant attention, promising both health and ethical consumption.
Fashion & Accessories:
Ethical fashion is the buzzword. Sustainable brands, local artisans, and unique, handcrafted designs are capturing the imagination of the modern consumer.
Home Décor:
With remote work becoming the norm, products enhancing the work-from-home experience, such as ergonomic furniture, mood lighting, and home office accessories, are witnessing unprecedented demand.
Educational E-tools:
The shift to online learning has catalyzed the growth of platforms offering comprehensive educational tools, courses, and skill enhancement modules.
Personal Care Kits:
As people seek salon experiences at home, DIY beauty and grooming kits, ranging from hair color to manicure sets, are seeing a surge in demand.
Eco-friendly Products: Conscious consumerism is on the rise. Reusable, sustainable products like metal straws, cloth bags, and biodegradable items are now essentials.
Pet Care Products:
The pet industry is booming. From gourmet pet foods and health supplements to quirky accessories, the modern pet owner seeks the best for their furry companions.
Digital Products:
The digital realm is vast. E-books, software tools, online courses, and design templates cater to a wide audience seeking knowledge and resources at their fingertips.
Leading platforms such as Amazon.ae and Noon.com offer a dynamic marketplace, allowing businesses to tap into a broad audience base with varying preferences and demands.
A Comprehensive Guide to Acquiring Your E-commerce License in Dubai
Navigating the intricate process of obtaining an e-commerce license in Dubai might seem daunting at first. However, by breaking down the process step by step, it becomes a more approachable task. Here's what you need to know:
Step 1: Document Submission The initial step involves ensuring all your documents are up-to-date and correctly arranged. After submitting them to the concerned authorities, you can expect a swift turnaround. In most cases, once approved, the e-commerce license is issued in atleast two hours.
Passport Copy
Two Passport Photos
Three Trade Name Options
Address Proof (UAE or home country)
Visa Copy or Entry Stamp (if available)
Emirates ID (UAE residents only)

Step 2: E-channel Application With your license in hand, the next phase is the e-channel application. This is vital as it results in the issuance of an entry permit, a temporary visa with a 60-day validity.
Step 3: Status Activation Upon obtaining your entry permit, the competent authorities will handle the activation of your status change.
Step 4: Securing an Emirates ID An Emirates ID is indispensable in Dubai. Whether you're opening a bank account, renting a property, or even getting a mobile phone contract, this ID is a requirement. To procure it, a medical test is mandatory.
E-commerce License in UAE Free Zone
If you're seeking cost-effective solutions without compromising on benefits, choosing a free zone for your e-commerce license can be a game-changer. Some of the salient features and advantages of partnering with our business advisors in the free zone include:
A vast array of over 1,500 business activities to choose from, ensuring flexibility and alignment with your business model.
The capacity to obtain up to 20 visas under a single e-commerce license, facilitating the growth and expansion of your team.
A guarantee of 100% foreign ownership, coupled with the advantage of zero paid-up capital, offering financial flexibility.
A strategic location in a prominent emirate, ensuring connectivity and accessibility.
The convenience of having immigration services onsite, streamlining processes and reducing wait times.
With such offerings, it's evident why many entrepreneurs and businesses are gravitating towards free zones for their e-commerce licensing needs.
The Importance of an E-commerce License
In the rapidly evolving digital landscape, e-commerce has transformed how businesses connect with consumers. The convenience of online shopping has led to an exponential rise in online platforms and transactions. Consequently, obtaining an e-commerce license has become a non-negotiable for businesses aiming to capitalize on this growth. Here's why securing an e-commerce license is indispensable:
Legal Operations: An e-commerce license ensures that your online business adheres to the legal regulations of the jurisdiction, minimizing the risk of legal disputes and penalties.
Building Trust: A licensed e-commerce entity instills confidence among customers, ensuring them of the platform's authenticity and credibility.
Access to Payment Gateways: Most payment service providers necessitate an official e-commerce license for integration, enabling businesses to facilitate online transactions securely.
Corporate Bank Account: A valid e-commerce license is a prerequisite for opening a corporate bank account. This is pivotal not only for seamless business transactions but also for registering on major e-commerce platforms like amazon.ae and noon.com.
Online Marketplaces: Leading online marketplaces, including amazon.ae and noon.com, mandate sellers to possess a valid e-commerce license, ensuring only legitimate businesses operate on their platforms.
Securing Investments: A licensed e-commerce platform is more appealing to potential investors, indicating the business's legitimacy and long-term vision.
Expansion and Partnerships: Licensed e-commerce businesses can more effortlessly enter collaborations, form partnerships, or expand regionally and internationally.
Protection Against Infringements: An e-commerce license safeguards businesses against potential intellectual property infringements, ensuring proprietary elements like logos and business models are protected.
Access to Benefits and Support: Many jurisdictions offer specialized benefits, resources, and training to licensed e-commerce businesses, fostering their growth and innovation.
Enhancing Business Credibility: An e-commerce license bolsters the credibility of the business in the eyes of partners, suppliers, and consumers.
How Can Choose UAE Help
Launching an e-commerce venture is more than just having an innovative idea; it necessitates a thorough understanding of the licensing landscape. At Choose UAE, we pride ourselves on our expertise in guiding businesses through the e-commerce license acquisition process, tailored to their distinct needs. Our team offers comprehensive insights, end-to-end guidance, and holistic solutions, ensuring that your e-commerce foray in the UAE is not only compliant but also set on a trajectory for success. Let Choose UAE be your trusted partner in this exciting e-commerce journey.
Start Your Business Journey with Us
Can't find the answer you're looking for? Don't worry we're here to help!
Don't want to waste more time? Here are some quick accesses for you.