Foreigners' Guide: How Does an Expat Own a Company in Dubai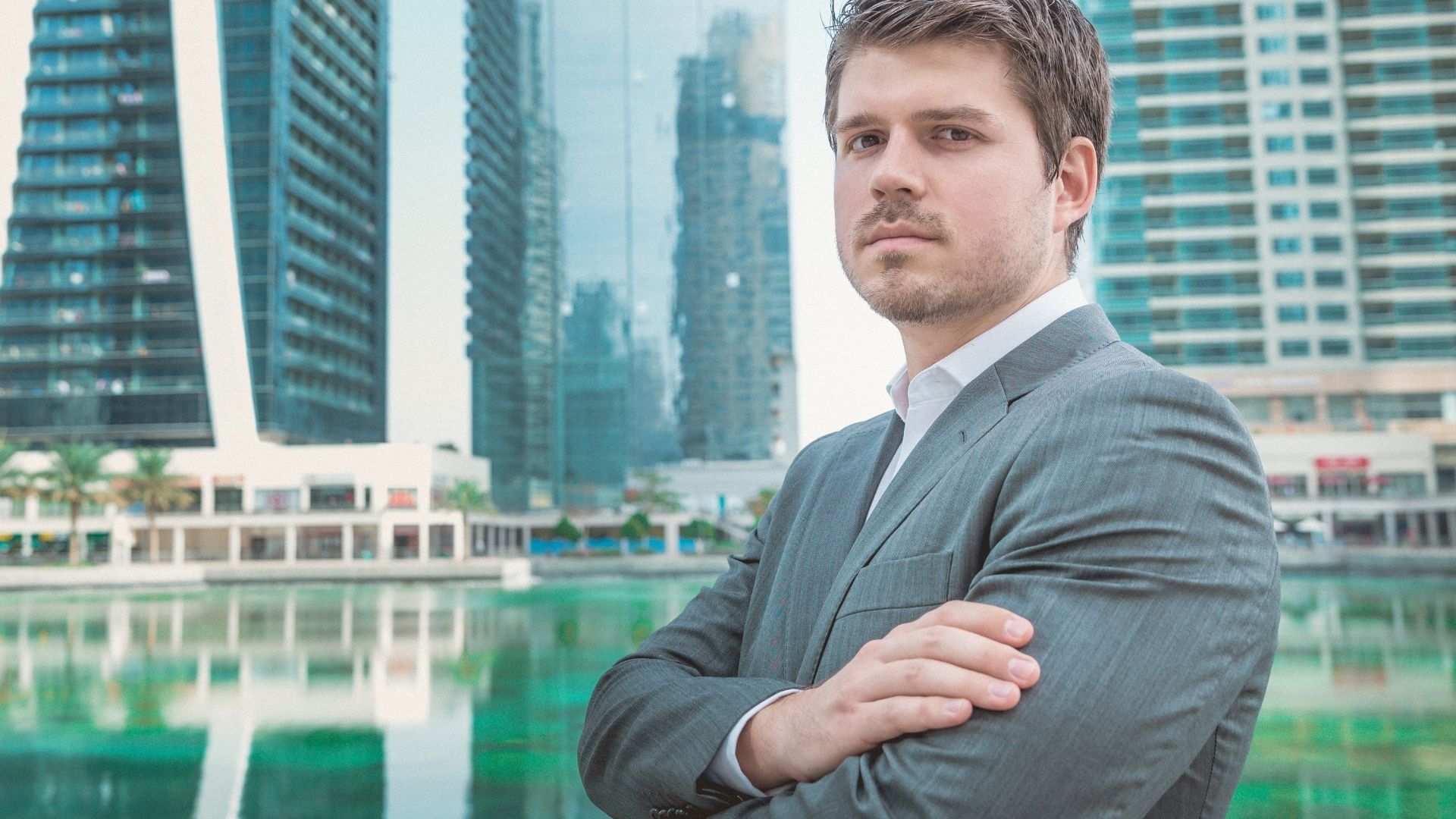 How does an expat own a company in Dubai?Dubai is very well known to be home to expats from various cultures. With government business policies in line with attracting more foreign investors and entrepreneurs, Dubai's vibrant business environment continues to thrive. Fantastic tax regimes, 100% foreign business ownership, straightforward company registration procedures, and quick, long-term visa issuance have been the main reasons entrepreneurs from overseas have been attracted to Dubai in recent years. Currently, 90% of the UAE's population is expatriate, with many owning their business. Dubai is also home to many company formation experts and business setup agents, who have helped many expats start and successfully maintain their own business in Dubai.
How Does an Expat Own a Company in Dubai
1. Create a business plan.
A business plan is important as it will serve as the foundation for your business. You must have a clear picture of how you wish to conduct your business; your goals, the how's and what's, and the overall vision for your company. 
2. Choose a company formation specialist to guide you.
Choosing the right company formation specialist is vital because it can either make or break the overall procedure of your business setup. A good company formation specialist knows what you need without you asking for it, and they are knowledgeable in providing the most informed choices for your business. Our group of experts will not only lead you in the right direction but take you through it. 
3. Choose the business activity
.
One of the most vital steps in starting your own business in Dubai is choosing the business activity. With over 2,000 business activities readily available for you, it's important to know which industry piques your interest. Whether it's commercial, professional, or industrial– our company formation specialists can help guide you in choosing the right business activity. 
4. Choose the right jurisdiction.
The jurisdictions in Dubai and the UAE are divided into three, namely; Mainland, Free Zone, and Offshore. This is to achieve maximum business productivity and provide competence for each economic zone. Choosing the proper jurisdiction depends on the business activity and nature of the business you wish to conduct. 
5. Choose the legal form/company structure of your business.
This determines the overall layout of your company and is of utmost importance to identify how you deal with your assets and liabilities. It should align with your business activity and chosen jurisdiction to provide ease of doing business in Dubai. Deciding on the company structure in the early stages of your business plan is a must, as you cannot apply for a license without one. Here are the main company structures that you would need to consider in setting up your business:
Limited Liability Company (LLC) 

Sole Establishment

Civil Company 

Branch Offices

Representative Offices

General Partnership

Public Shareholding

Joint Venture

Shared Partnership

Limited Partnership
6. Choose and register a trade name.
One of the steps involved in the business setup that may be unfamiliar to many is picking the trade name. The trade name will reflect the nature of your business and distinguish it from one business to another. There are several factors that you must consider, it should: 
Not violate the public morals and the public order of the country

Follow the legal form of the company, for example, LLC, FZE, etc.

Not have been previously registered

Be compatible with the required type of activity and legal status

Not contain names of any religion or governing authority, nor names or logos of any external bodies

Including the business owner's name in the company name must also be written in full rather than just the surname or initials. After careful consideration of a trade name, you can proceed on registering it with the Dubai Department of Economic Development (DED). 
7. Get initial approval.
To proceed with the next steps of setting up your business, you must submit all the requirements and get approval from the Dubai DED. This approval means that there are no objections from the government to establishing your business in the country. 
However, one must keep in mind that foreign investors must first get approval from the General Directorate of Residency and Foreigners' Affairs before applying for initial approval with the DED. Furthermore, several activities require additional approvals from government entities related to their particular business activity. 
Choose UAE can assist in obtaining all the necessary approvals and preparing the documents you would need to start a business in Dubai. 
8.Draft the MOA and LSA
(optional).
Obtaining both drafted Memorandum of Association (MoA) and Local Service Agent (LSA) agreements also depend on the company structure type. Legal business forms like LLC, private and public shareholding, as well as limited partnership, require an attested MoA. In contrast, businesses owned completely by non-GCC (Gulf Cooperation Council) residents require an LSA from the UAE. It is noteworthy that only UAE-based law firms, courts, and notary public can prepare the MoAs and agreements. 
9. Choose your office location
(optional).
This will vary depending on the business activity and jurisdiction that you will choose. In Dubai Mainland, office space is required for businesses to operate, and you can opt for renting an office unit or a shared space in a business centre. Whereas in Free Zones, you can choose to not opt for an office space if the business activity does not require one. Moreover, the specific office space will also determine how many employee visas you can apply for. 
Once you acquire a tenancy contract for your office space, you can proceed with registering the said agreement with Ejari, an online system run by the Real Estate Regulatory Agency (RERA). 
10. Collect your business license.
After completing all the previous steps, you can proceed on applying for the license given that the following documents are submitted: 
Initial approval receipt 

Copy of the lease contract attested by RERA in Dubai

Notarized MoA & LSA

Other approvals required by government entities 

Other primary documents:
Completed application form

Business plan

Copy of existing trade license/registration certificate (for branches of the existing companies, this is applicable for the local companies only)

Colored passport copies of the company's shareholder/s and the appointed Manager/Director for the new company

Specimen signature of the company's shareholder/s and the appointed Manager/Director for the new company

Two years' audited financial reports for the corporate entity or certificate of reference from a personal bank of the individual shareholder

NOC from current sponsor (for individuals)
Dubai Company Formation Costs

One of the major reasons Dubai is a popular business destination for many entrepreneurs overseas is its cost-effective and affordable business solutions. The costs of operating a business are also relatively low. For example, a trade license will cost AED 12,500 for Dubai Free Zone, AED 6,500 for Sharjah Free Zone, and Dubai Mainland starting from AED 14,500. The significant costs depend on the choice of setup jurisdiction, choosing whether to take on-premises, how many employees a business has hired – and much more. Also, as a rule of thumb, it is well known that company formation in Dubai free zone costs are often much lower than setting up a business on the mainland. 
How Choose UAE Can Help
Choose UAE's company formation specialists can guide you throughout the whole process of setting up your business in Dubai; we make sure to make it as easy for you as possible with our end-to-end services and swift A-Z documentation and processing. The first step on how does an expat own a company in Dubai is to schedule a free consultation with Choose UAE today.
Start Your Business Journey with Us
Can't find the answer you're looking for? Don't worry we're here to help!
Don't want to waste more time? Here are some quick accesses for you.