How to Establish Your Company in the UAE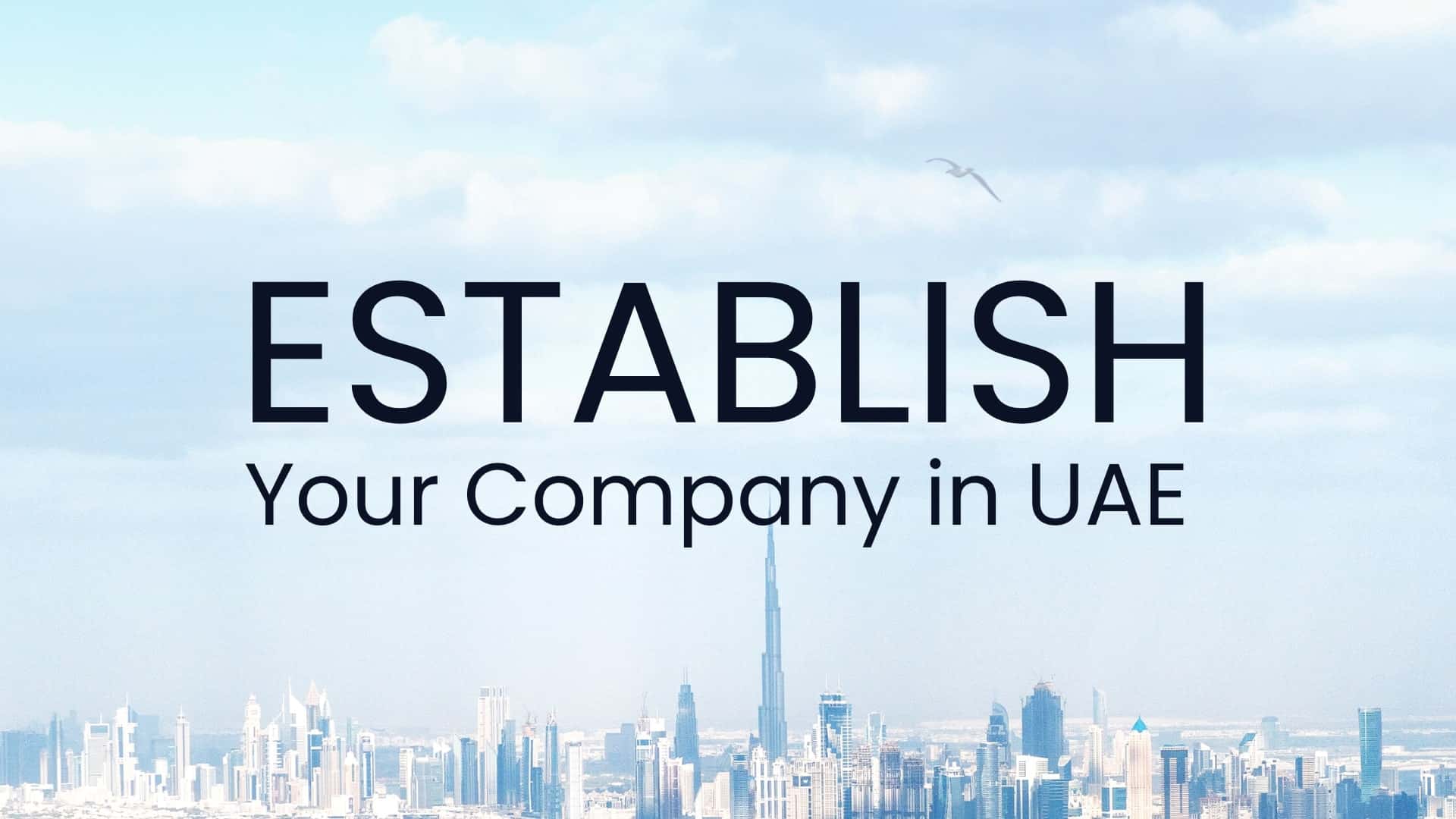 The United Arab Emirates (UAE), known as a global business colossus, has solidified its reputation for its conducive business climate, multifaceted economy, and prime location. Bolstering this position, Dubai, one of the seven Emirates, recently announced an ambitious economic plan worth AED 32 trillion ($8.7 trillion) aimed at significantly boosting trade and investment by 2030. The initiative only serves to heighten the appeal of the UAE for aspiring startups and established businesses looking to branch out. This comprehensive guide serves as your roadmap to navigate the process of establishing your company in the prosperous landscape of the UAE.
Before delving into the process of starting a company, it's crucial to understand the unique business environment of the UAE. The country's business-friendly policies, low tax rates, robust infrastructure, and strategic location connecting East and West have attracted investors worldwide. Additionally, the UAE's modern legal framework provides a secure environment for business operations, further solidifying its reputation as a desirable place for enterprise.
The UAE comprises seven emirates, with Dubai and Abu Dhabi being the most prominent business hubs. Each emirate has its own set of rules and regulations, but all are governed by UAE Federal Law. It's vital to research the specificities of each emirate to determine the best location for your company.
Strategic Location
Dubai, UAE
Types: Company in the UAE
Mainland Companies
In the UAE, mainland companies licensed by the Department of Economic Development (DED) have the flexibility to operate without restrictions in the local market. They are permitted to involve in various professional, commercial, or tourism activities, and can be located anywhere within the Emirate. The primary benefit of launching a mainland company is the opportunity to engage in business across the entire UAE, inclusive of the free zones. Nevertheless, a local service agent, who doesn't exercise any control over your business, is a necessity if you are running a commercial enterprise, assuring you maintain full ownership.
Free Zone Companies
On the other hand, free zone companies, licensed by the respective Free Zone Authority, are primarily designed for foreign investors who wish to retain 100% ownership of their business. With this setup, there's no need for a local sponsor. Each free zone is designed around one or more business industry categories and only offers licenses to companies within those categories. Free zone companies can operate within their specific free zone, and while they can do business with mainland companies, they cannot directly engage with the market outside the free zone. However, this can be navigated through local distributors or a mainland branch.
Steps: Start a Company in the UAE
Business Plan: Initiate your entrepreneurial journey by crafting a comprehensive business plan that captures your business goals, the strategies you plan to deploy, the target demographic you aim to serve, and the financial projections for your venture and this document will serve as your road map, guiding your decisions and giving you a clear direction.
Business Activity: Determine the primary activity your business will engage in. This critical decision will inform the type of license you need and influence the ideal location for your business operations. The UAE offers a multitude of business activities, so be sure to align your choice with your business goals.
Legal Structure: Establishing your business's legal framework is a crucial step. The UAE offers a range of structures, including Limited Liability Companies (LLC), Free Zone Establishments (FZE), and others. Each structure comes with its own set of rules and implications, so make sure you understand these fully before making your choice.
Trade Name: Register your company's unique trade name, keeping in mind that it must conform to the UAE's specific trade name regulations. This name will be your business's identity, so choose one that resonates with your brand and your target customers.
Licensing Procedures: Acquire the relevant license for your business. The UAE offers three main license types – commercial, industrial, and professional – each tailored for a specific category of business. This legal document is essential for your business's operation, so ensure it aligns with your business activity.
Business Location: Your business's location can greatly influence its success. Consider the nature of your business, the proximity to your customer base, and the operational costs when choosing your location. Each Emirate in the UAE offers unique advantages, so choose the one that best aligns with your business needs.
Premises: Upon approval of your license, the next step is to lease a premise for your business. The chosen business location must be in compliance with the regulations set by the relevant government authorities in the UAE. It should also be suitable for your business type and within your budgetary guidelines.
Employees: With your business officially registered, you're ready to hire employees. The UAE has specific regulations regarding visas and labor cards for employees, so make sure these are processed correctly. Having the right team can be a deciding factor in your business's success, so take the time to choose wisely.
Starting a company in the UAE can be a rewarding experience, filled with opportunities for growth and success. However, it is a process that requires careful planning, thorough understanding of the business environment, and compliance with all legal requirements. Consulting with an experienced business setup firm can help streamline the process and ensure all aspects are handled correctly, saving time and resources.
How Can Choose UAE Help
At Choose UAE, we're committed to assisting you at every step of your entrepreneurial journey. Our extensive knowledge of UAE's business landscape, combined with our deep understanding of its legal and regulatory nuances, enables us to offer comprehensive guidance tailored to your unique needs. From drafting an actionable business plan, determining the most suitable business activity and structure, to handling trade name registration, licensing procedures, and employee hiring, we've got you covered. Whether it's a mainland or a free zone company, we ensure your setup process is seamless and efficient. By partnering with us, you're not just gaining a service provider, but a committed ally dedicated to the successful realization of your business aspirations in the UAE.
Start Your Business Journey with Us
Can't find the answer you're looking for? Don't worry we're here to help!
Don't want to waste more time? Here are some quick accesses for you.