How to Launch a Thriving Indian Restaurant Business in Dubai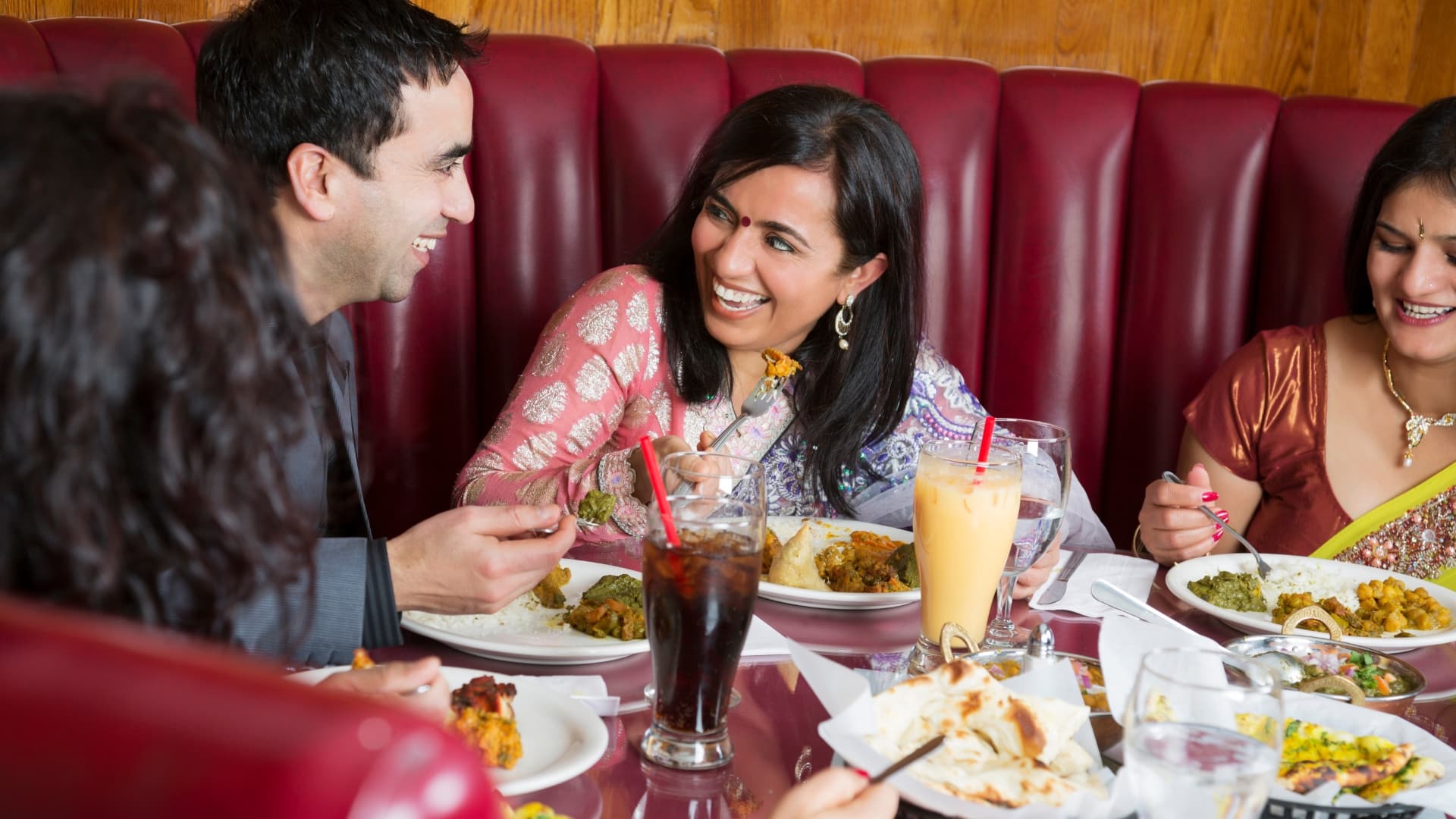 Dubai, a thriving metropolis known for its diverse food scene, has embraced Indian cuisine with open arms. With a large Indian expatriate community and an ever-growing appetite for Indian delicacies among locals and tourists alike, there has never been a better time to start an Indian restaurant business in Dubai. In this blog post, Choose UAE will walk you through the essential steps to establish a successful Indian restaurant in Dubai and explore the unique opportunities this vibrant city has to offer.
Steps to Open an Indian Restaurant Business in Dubai
Conduct Thorough Market Analysis
Gaining insights into the local market is vital for the prosperity of your Indian restaurant in Dubai. Pinpoint your target demographic and their preferences, study your competitors, and assess the demand for various Indian cuisines. This research will enable you to make well-informed decisions regarding your restaurant's concept, menu, and location.
Create an Unforgettable Restaurant Concept
Design a unique Indian restaurant concept that distinguishes your establishment in Dubai's bustling food industry. Your restaurant's concept should encapsulate the cuisine, ambiance, service approach, and target audience. Possibilities range from an authentic Indian fine-dining experience to a relaxed street-food joint or a contemporary fusion eatery that blends Indian tastes with international flavors.
Select the Perfect Location
Choosing the best location for your Indian restaurant in Dubai is crucial for its success. Consider factors such as foot traffic, visibility, accessibility, and proximity to your target audience. Additionally, be mindful of the expenses related to leasing or acquiring commercial property in your preferred area.
Craft a Detailed Business Plan
An expertly composed business plan is necessary for obtaining funding, establishing goals, and steering your Indian restaurant towards success. Your business plan should consist of an executive summary, market research, concept and menu specifications, marketing tactics, management hierarchy, and financial forecasts.
Secure the Required Licenses and Permits
Operating an Indian restaurant in Dubai requires obtaining several licenses and permits. These may encompass a trade license from the Department of Economic Development (DED), a food safety license from the Dubai Municipality, and an alcohol license if necessary. Ensure compliance with all local regulations and health and safety guidelines.
Design a Captivating Restaurant Space
Your Indian restaurant's design should embody your distinctive concept while providing a cozy and welcoming environment for your patrons. Consider engaging a professional interior designer to assist in crafting a visually enticing space that represents your brand identity and appeals to your target demographic.
Curate a Menu
Construct a menu that highlights the finest Indian cuisine while accommodating the tastes of your target audience in Dubai. Contemplate offering both traditional Indian dishes and inventive culinary masterpieces that differentiate your restaurant. Remember to include vegetarian and vegan options, as well as meals that cater to specific dietary needs.
Assemble and Educate Your Team
Form a team of proficient and fervent individuals who understand and support your goals for the Indian restaurant. Offer them comprehensive training in areas such as customer service, food safety, and your restaurant's specific processes and protocols. An expertly trained staff contributes to excellent service, guaranteeing memorable dining encounters for your guests.
Employ Impactful Marketing Techniques
Advertise your Indian restaurant in Dubai using a variety of marketing channels, such as social media, print and digital advertising, and local events. Partner with influencers, food bloggers, and local media to create buzz and establish a robust online presence. Additionally, consider implementing special offers and loyalty schemes to attract and retain clientele.
Plan a Memorable Grand Opening and Sustain Success
Organize a grand opening event to create anticipation and introduce your Indian restaurant to prospective customers. Following the grand opening, consistently evaluate and adjust your restaurant operations, menu options, and marketing strategies to guarantee continued success in Dubai's ever-changing food landscape."
Conclusion
Dubai's diverse and dynamic food scene presents a wealth of opportunities for aspiring Indian restaurant owners. With careful planning, a unique concept, and a dedication to providing exceptional culinary experiences, your Indian restaurant can become a thriving success. By following the steps outlined in this guide, you can confidently embark on a rewarding entrepreneurial journey in Dubai's vibrant dining landscape.
How Can Choose UAE Help
At Choose UAE, we specialize in helping aspiring entrepreneurs realize their dreams of opening a successful Indian restaurant in Dubai. Our knowledgeable team can provide invaluable assistance in market research, crafting a compelling business plan, navigating licensing requirements, and selecting the ideal location. With our support, you can confidently take the first steps towards owning a thriving Indian restaurant in Dubai. Go with Choose UAE!
Start Your Business Journey with Us
Can't find the answer you're looking for? Don't worry we're here to help!
Don't want to waste more time? Here are some quick accesses for you.