Meydan Free Zone Company Formation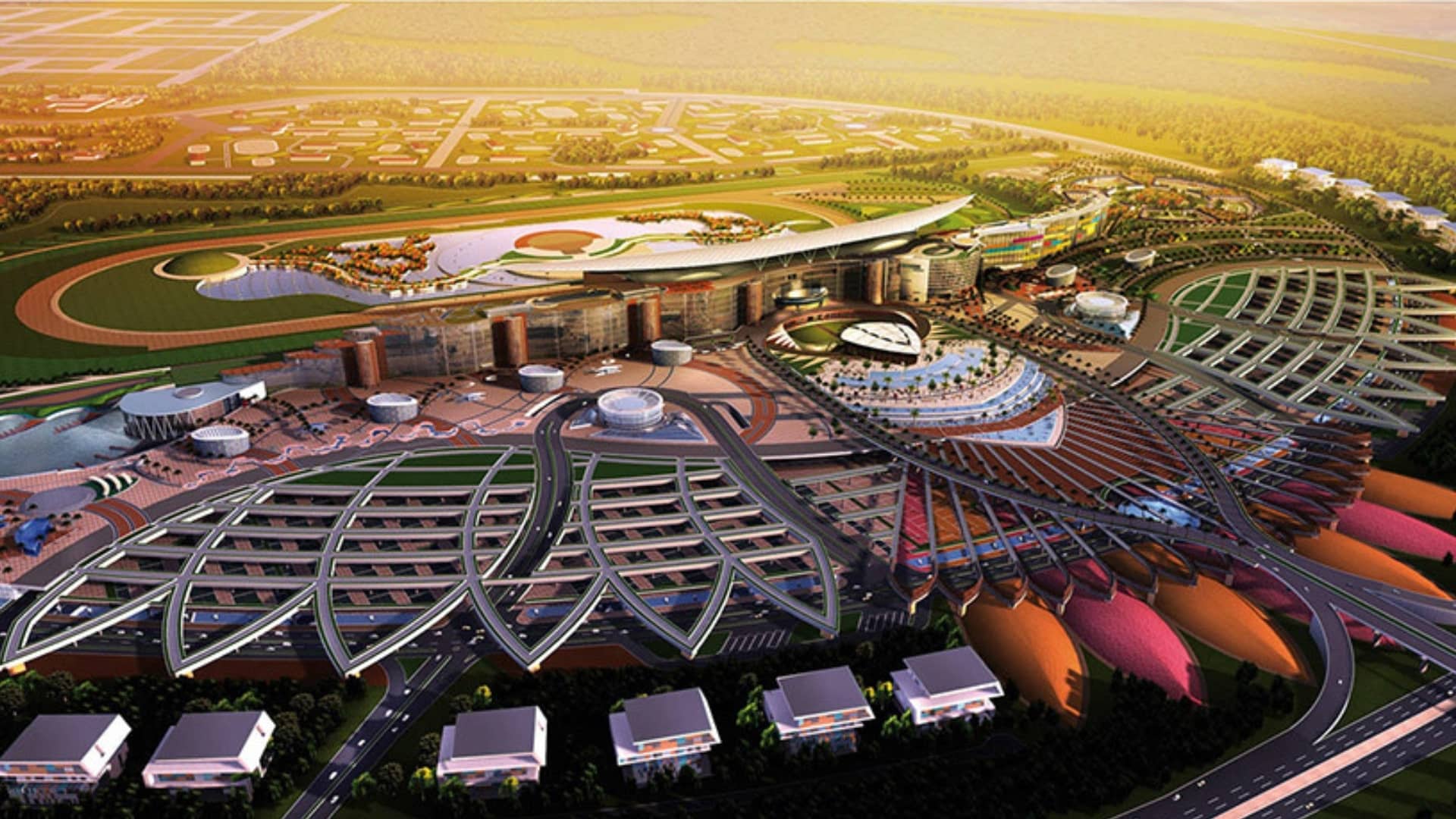 Meydan Free Zone (MFZ) in Dubai is a rapidly growing business hub that appeals to entrepreneurs and investors looking to establish their businesses in the UAE. With its prime location and array of business incentives, MFZ offers a platform for startups and established companies to thrive and expand their reach. Its state-of-the-art infrastructure makes it a preferred location for companies in the tech and innovation industries. The MFZ provides a diverse range of business activities, making it an excellent choice for those seeking to diversify their business portfolios. Choose UAE will delve into the advantages of setting up a company in MFZ, exploring its favorable regulatory environment and strategic location. We will also provide an overview of the company formation process, highlighting the necessary steps, requirements to get started and why go with Choose UAE for MZF license.
Advantages of Meydan Free Zone Company Formation
Strategic Location: Strategic Location: MFZ's location also offers other advantages such as proximity to major ports, airports, and highways, making it a desirable choice for companies that require logistics and distribution services. The easy accessibility to Dubai's international airport and seaports enhances the free zone's competitiveness and provides companies with a significant advantage in reaching international markets.
Flexible Office Solutions: Meydan FZ provides an extensive range of office solutions tailored to meet diverse business requirements. With flexible desk options and fully furnished offices available, companies can select the most suitable workspace that aligns with their business needs. The office spaces come with advanced facilities and amenities, ensuring a comfortable and productive work environment for businesses of all sizes.
Wide Range of Business Activities: Setting up in MFZ have access to 3500+ business activities, which include trading, consulting, media, and technology services, among others. This broad range of permissible activities provides businesses with ample opportunities to explore and expand their operations within the free zone.
100% Foreign Ownership: Similar to other free zones in Dubai, MFZ permits complete foreign ownership of companies, enabling investors to retain full control over their business operations without the requirement of a local partner or sponsor.
Meydan Free Zone Company Formation Process
Choose a Business Activity: Identify the primary business activity you wish to undertake in Meydan FZ. Ensure that it falls within the permissible activities outlined by the free zone authority.
Select a Company Structure: To establish your business in MFZ, it's vital to select a company structure that suits your specific business needs. This may involve considering various options, including a Free Zone Establishment (FZE), Free Zone Company (FZC), or branch office, among others.
Reserve a Company Name: Selecting a suitable company name is a fundamental aspect of setting up your business in Meydan Free Zone. It is necessary to reserve a unique name that reflects your business activities and adheres to the free zone's naming conventions, while avoiding any violations of existing trademarks or copyrights.
Prepare Required Documents: To ensure a smooth and efficient registration process in Meydan Free Zone, it is crucial to prepare and submit all necessary documents, including passport copies, proof of address, and a comprehensive business plan. Additionally, depending on the type of business activity and company structure, there may be other documents that need to be provided.
Apply for a Trade License: MFZ requires all companies to hold a valid trade license before commencing business operations within the free zone. To obtain a trade license, you must submit your application and the necessary documents to the Meydan FZ Authority. After your application is approved, you will receive your trade license and be authorized to initiate business activities.
Why should you entrust Choose UAE with your Meydan Free Zone licensing, and what advantages does this offer you?
Choose UAE is a well-known and respected business setup consultancy that provides specialized services to entrepreneurs and investors looking to establish their companies in the UAE, particularly the Meydan Free Zone. Our team of experienced professionals offers expert consultation, assistance with company name reservation, document preparation and submission, license application, and post-formation support. By partnering with Choose UAE, you can rest assured that you'll avoid mistakes and hefty fines while focusing on the growth and success of your business. Our services ensure a smooth and hassle-free experience throughout the entire company formation process.
Conclusion
Meydan Free Zone in Dubai presents an exceptional opportunity for entrepreneurs and investors seeking to establish their businesses in a strategic location with a supportive regulatory environment. The benefits of setting up in MFZ, coupled with the extensive range of business activities available, make it an attractive choice for those looking to expand their operations and reach new markets. By entrusting Choose UAE with your MFZ company formation, you can capitalize on our expertise and comprehensive services, ensuring a smooth and efficient process from start to finish. Partner with Choose UAE today and embark on a successful journey of growth and prosperity in the dynamic business landscape of Meydan Free Zone.
Start Your Business Journey with Us
Can't find the answer you're looking for? Don't worry we're here to help!
Don't want to waste more time? Here are some quick accesses for you.