Path to a Successful Sole Establishment in Dubai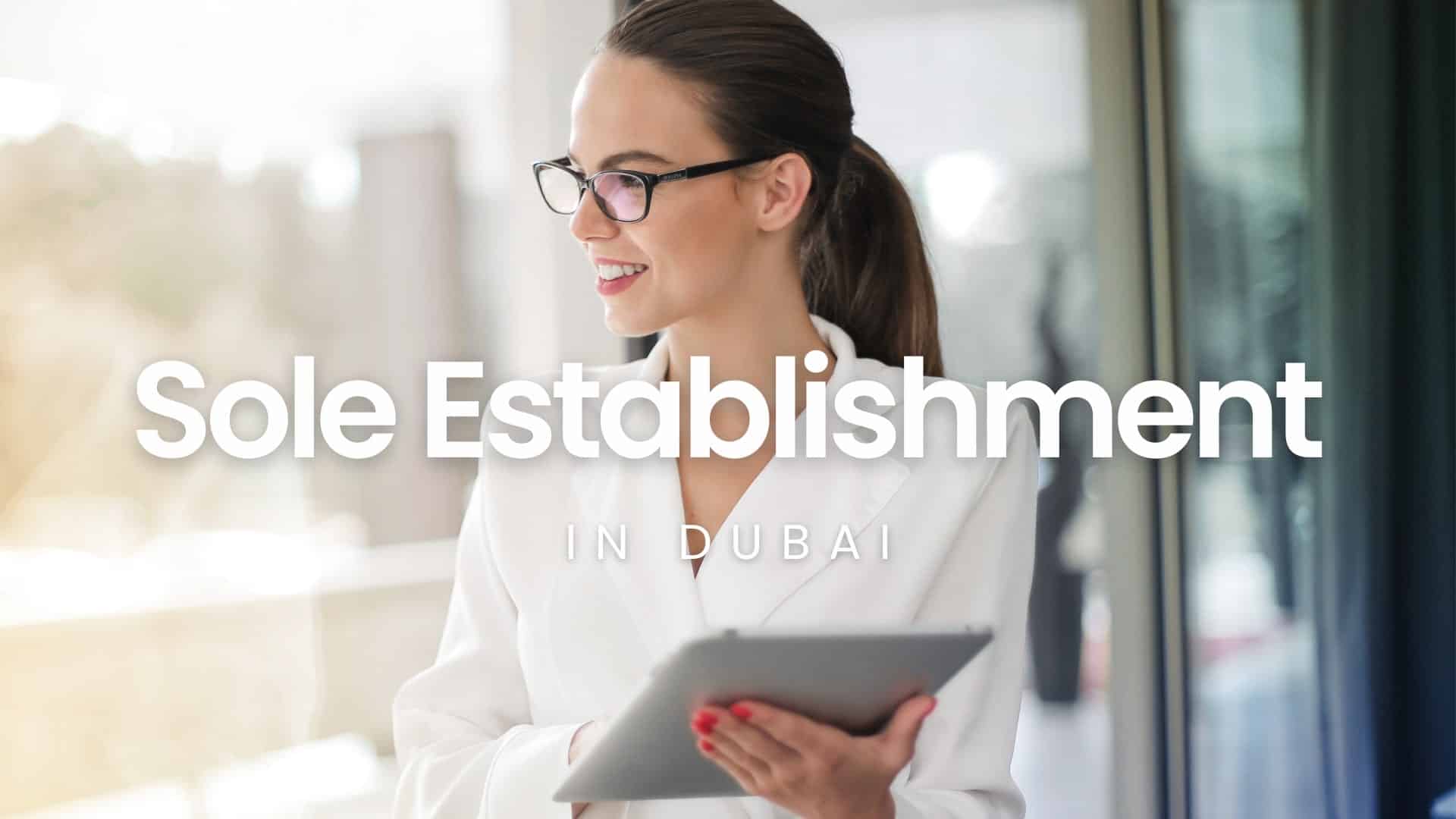 In the vibrant economic landscape of Dubai, setting up a sole establishment stands as a beacon of autonomy and personal fulfillment for countless entrepreneurs. But what precisely is a sole establishment, and how can one navigate the pathway to building a successful sole establishment in Dubai? In this blog, we delve deep into the intricacies involved in setting up a sole establishment in Dubai and guide you towards achieving your entrepreneurial dream in this dynamic business environment.
Sole Establishment in Dubai
Understanding the Concept
A sole establishment, also known as a sole proprietorship, refers to a business where a single individual owns, manages, and operates the business entity. This setup offers the proprietor complete control over the business, including all its assets and liabilities. It epitomizes the individual entrepreneurial spirit, giving a business owner the liberty to steer their business in the direction they envision.
Setting the Foundations: Licensing and Registration
Before taking the plunge, one must understand the licensing requirements essential for operating a sole proprietorship in Dubai. The first step involves obtaining a trade license from the Department of Economic Development (DED) in Dubai. This license validates your business and is a prerequisite for commencing your business operations.
Compliance and Regulatory Guidelines
Adherence to the regulatory guidelines set forth by the Dubai government is pivotal. The guidelines are structured to maintain a transparent and robust business environment. Being cognizant of the rules that govern sole establishments will not only facilitate compliance but will also foster a business conducive environment.
Choosing the Right Business Activity
The success of a sole proprietorship in Dubai largely hinges on selecting the right business activity. Dubai offers a plethora of opportunities across various sectors. Conducting a thorough market research will empower you to identify gaps in the market and choose a business activity that aligns with your expertise and the market demands.
Financial Planning and Management
An essential cornerstone for the success of any business is prudent financial management. Developing a robust business plan and maintaining meticulous financial records would serve as a roadmap guiding you towards achieving your business goals.
How Can We Help
Embarking on the journey to set up a sole proprietorship in Dubai can be both exhilarating and challenging. At Choose UAE, we specialize in guiding budding entrepreneurs through the intricate process of setting up a sole establishment in Dubai. Our team of experts offers tailored solutions, facilitating a seamless setup process for your business, right from identifying the optimal business activity to obtaining the necessary licenses and complying with the regulatory framework. Contact us.
Start Your Business Journey with Us
Can't find the answer you're looking for? Don't worry we're here to help!
Don't want to waste more time? Here are some quick accesses for you.