Sell Products on Amazon and Noon UAE: Guide for Filipino Entrepreneurs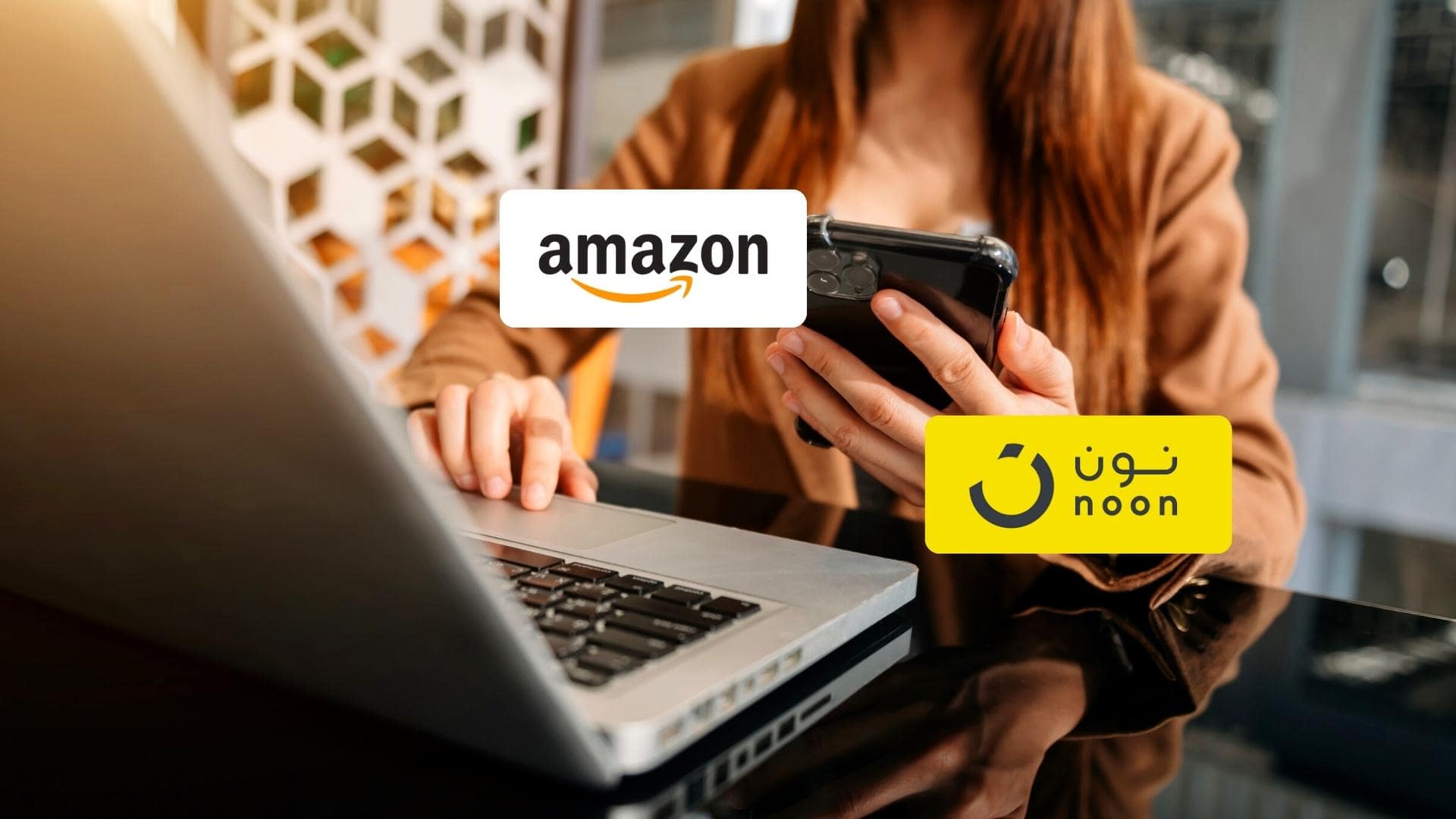 As the world witnesses an e-commerce boom, Amazon and Noon have emerged as two leading online selling platforms, particularly in the United Arab Emirates (UAE). For Filipino entrepreneurs looking to expand their business horizon, these platforms offer a golden opportunity. By leveraging the unparalleled reach and popularity of Amazon and Noon, Filipino business owners can tap into a diverse and affluent customer base in the UAE. In this blog, Choose UAE will provide a step-by-step guide to becoming a registered seller on Amazon and Noon.
Sell Products on Amazon and Noon UAE: Guide for Filipino Entrepreneurs
The Advantages of Selling on Amazon and Noon
Unparalleled Customer Reach: With millions of active users, Amazon and Noon provide an extensive marketplace for your products, spanning across the UAE and beyond. They offer a direct channel to a diverse audience, creating boundless opportunities for sales and customer acquisition.
Comprehensive Logistics Support: Both Amazon and Noon offer comprehensive logistics services, alleviating the need for individual sellers to manage warehousing, packing, shipping, and returns. Their respective fulfillment services, Fulfillment by Amazon (FBA) and Fulfillment by Noon (FBN), handle these logistics, allowing sellers to focus on their core business.
Credibility and Trust: Being associated with reputed platforms like Amazon and Noon enhances your brand's credibility. Customers are more likely to trust and purchase from sellers on these established platforms, fostering confidence and loyalty among your target audience.
The Journey to Becoming a Registered Seller on Amazon and Noon
Step 1: Procuring an E-commerce License
The foundation of your e-commerce venture in the UAE is obtaining an e-commerce license. This legal document, which can be obtained from the Department of Economic Development (DED) or relevant Free Zone authorities, signifies that your business is authorized to sell products or services online in the UAE.
Step 2: Seller Registration
With your e-commerce license secured, your next move is to apply for a seller's account on Amazon and Noon. This involves filling out a form with all necessary business information, accepting the stipulated terms and conditions of the platforms, and establishing your seller account.
Step 3: Product Listing
Once your seller account is live, you can start uploading your products. Ensure that product listings are meticulously created with enticing descriptions, competitive prices, and high-resolution images to draw potential customers.
Key Insights for Achieving Success on Amazon and Noon
Prioritize Customer Service: Exceptional customer service is instrumental in maintaining customer satisfaction and fostering loyalty. Ensure prompt responses to customer queries and handle issues like returns and refunds with professionalism and empathy.
Uphold Quality Standards: Maintain high-quality standards for your products to boost customer trust and satisfaction. High-quality products translate into positive reviews and ratings, improving your seller reputation.
Leverage Marketing Tools: Use Amazon and Noon's marketing tools to enhance your product visibility and reach. Regularly analyze customer feedback and sales data to refine your product listings and strategies.
Immerse yourself in the comprehensive guide to unravel the intricacies of launching an e-commerce enterprise in the UAE, tailored for ambitious Filipino entrepreneurs. From navigating legal procedures to seizing market opportunities, this resource offers a holistic view of the journey, empowering you to chart your path to success with confidence.
Conclusion
As the digital economy evolves, the UAE stands as a promising hub for Filipino entrepreneurs looking to venture into the e-commerce realm. Platforms like Amazon and Noon not only offer access to a vast and varied customer base but also provide comprehensive support to navigate the e-commerce landscape. With a thorough understanding of the process and adherence to best practices, Filipino entrepreneurs can maximize these platforms' potential to achieve significant business growth.
How Can Choose UAE Help
At Choose UAE, we specialize in facilitating the business dreams of Filipino entrepreneurs in the UAE. From assisting in obtaining your e-commerce license to guiding you through the Amazon and Noon seller registration process, we offer end-to-end support. Our team of experts also provides valuable insights into optimizing your operations and enhancing your online selling performance. Get in touch with us today, and let's embark on your e-commerce journey in the UAE together!
Start Your Business Journey with Us
Can't find the answer you're looking for? Don't worry we're here to help!
Don't want to waste more time? Here are some quick accesses for you.