Types of Companies in the UAE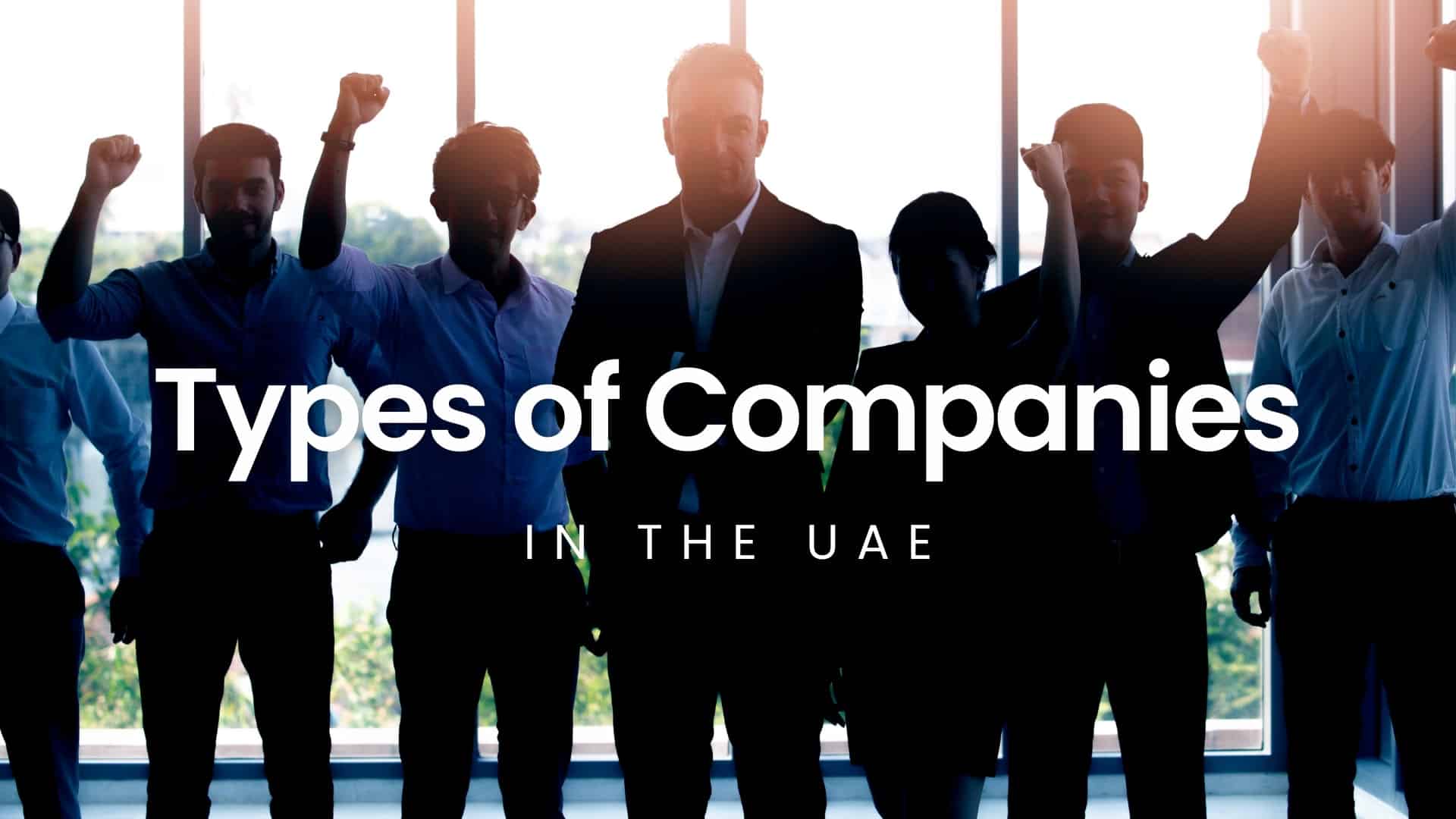 As the UAE continues to flourish as a nucleus for global business and entrepreneurship, comprehending the distinct kinds of companies that can be established here becomes pivotal. In this blog, we traverse through the labyrinth of type of company in the UAE, furnishing you with the nuances needed to carve a business pathway aligned with your vision and objectives.
Type of Company in the UAE
Limited Liability Company (LLC)
A popular choice among entrepreneurs, the LLC offers a safe haven for business operators by limiting individual liability to the extent of their share in the business. It serves as a hybrid structure that combines the features of both a partnership and a corporation, offering flexibility in business operations and management.
General Partnership Company and Limited Partnership Company (UAE Nationals Only)
Exclusively reserved for UAE nationals, these two company types diverge significantly in terms of liability. While general partnership entails unlimited liability for all partners, a limited partnership allows for a division between active partners with unlimited liability and passive partners whose liability is restricted to their share in the capital.
Joint Venture
A joint venture manifests when two or more entities come together to achieve a specific business goal. This collaborative effort allows for resource sharing and expertise amalgamation, enhancing the ability to venture into new markets or work on substantial projects with shared risks and rewards.
Sole Proprietorship
A sole proprietorship is a straightforward business type where a single individual owns and manages the business. While it offers complete control and decision-making power to the owner, it also involves assuming all business liabilities personally.
Branch and Representative Office of a Foreign Company
These are extensions of foreign companies in the UAE, with the branch office being able to perform all functions of the parent company, albeit under the umbrella of a UAE national service agent. Conversely, a representative office can only undertake promotional or marketing activities for its parent company.
Public and Private Shareholding Company
Shareholding companies, be it public or private, involve shareholders who are liable only up to their share in the company. While public shareholding companies can offer shares to the public and are mandated to have a minimum capital requirement, private shareholding companies can only transfer shares among existing shareholders.
Partnership Limited by Shares
This type of company is a hybrid that melds elements of a partnership and a shareholding company, involving both general partners with unlimited liability and partners with liability limited to their share capital.
Partnership-en-Commandite
A less common yet viable business structure, the partnership-en-commandite involves two categories of partners – the active partners who manage the business and carry unlimited liability, and the silent partners who are only liable to the extent of their contribution to the business capital.
How Can Choose UAE Help
At Choose UAE, we stand as your steadfast ally in navigating the intricate landscape of establishing a company in the UAE. Our expertise spans across a wide spectrum, from offering tailored advice on choosing the right company type to facilitating a seamless setup process. Leveraging deep insights and a rich repository of experiences, we can help steer your business vision to fruition, providing a guided pathway through the administrative, legal, and strategic nuances that the diverse company frameworks in the UAE offer. Entrust us with your vision, contact us.
Start Your Business Journey with Us
Can't find the answer you're looking for? Don't worry we're here to help!
Don't want to waste more time? Here are some quick accesses for you.